Connecting to Data sources for OLAP
Connection to data-bases can be not only through the standard ADO or BDE components but also through any component, based on TDataSet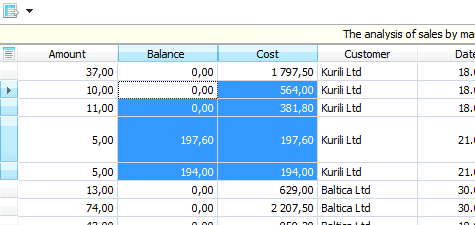 Сreation of ready-made templates for pivot tables. It is possible to restrict users from modifying the schema.
FastCube's data can be saved in a compact format for data exchange and data storage
Instant data slice creation. Data sources schemas or SQL queries
Custom field calculation during the load process. For complex data transformations it is possible to create a user field which is evaluated during the load process. The evaluation can be performed using an embedded script or by means of an event handler.
FastCube allows the following procedures after loading the data:
Removing a field
Adding custom calculated fields
Changing split parts for date and time fields (see above)
Creating custom splits