All
Die SOS Software Service GmbH wurde im Juli 1987 gegründet und ist spezialisiert auf die Distribution und den Vertrieb von Software, Softwarebeschaffung und Lizenzberatung. Wir vertreiben Software von über 1.000 Herstellern mit 70.000 Artikeln. Täglich erweitern wir unser Software-Portfolio, um Ihnen Software aller Hersteller aus einer Hand zu bieten.

A w a r d s
BSC Polska, founded in 1996, is a representative of carefully selected software vendors offering solutions for the whole process of software development - application lifecycle management, coding, software testing, quality assurance and application performance monitoring. Our company additionally offers tools for database tuning and maintenance. We also provide training and consulting services supporting all products from our portfolio.

A w a r d s

Contacts

ul. Schroegera 32, 01-822, Warszawa

Tel. +48-22-864-14-65 | Fax +48-22-203-51-60


bsc.com.pl

Firma AVIR sa už dlhší čas zaoberá šírením a registráciou shareware (voľne šíriteľných) programov. Výhodou registrácie shareware u nás je možnosť platby v Euro na účet v slovenskej banke, promptné zaslanie papierovej faktúry od firmy AVIR ako slovenského platcu DPH, rýchle jednanie, komunikácia v slovenskom jazyku a mnoho ďalších výhod. Ku každému nami ponúkanému programu nájdete krátky popis alebo recenziu, ako aj link na jeho stiahnutie. Na základe overenia funkčnosti skúšobnej verzie na Vašom počítači sa potom môžete po uplynutí autorom určenej skúšobnej doby rozhodnúť pre registráciu programu (objednanie registrácie je už ale záväzné a po dodávke tovaru nie je možné jeho navrátenie, keďže licenciu firma AVIR platí autorským firmám vopred a súčasne licencie sú menovite vystavené na meno zákazníka, nie je možné ich predať inému zákazníkovi). Registrácia shareware programov sa dá realizovať aj v prípade produktov, ktoré sa nenachádzajú na týchto stránkach - kontaktujte nás s Vašimi požiadavkami.
Contacts
Záhumenice 15, 902 01 Pezinok
Tel. +421-905-859812 | Fax +421-33-6401895

avir.sk
Leading the way with Innovative, Multi-Platform, Developer and Database Solutions Barnsten is dedicated to providing its customers with the industry's broadest and deepest set of tools for enhancing the productivity of software developers and database professionals.

A w a r d s


Bit Time Software è una dinamica IT company che opera nel panorama italiano ed europeo dell'information technology dal 2002. Nata come software house focalizzata sulla fornitura di soluzioni informatiche per la gestione delle attività aziendali, la società ha progressivamente esteso e ampliato le sue competenze, abbracciando l'area della consulenza e della formazione IT.
Contacts
Via di Prataporci ,185 - 00132 Roma | Via C. Menotti 2/A, 20129 Milano
06 20763518 | 02 87399401
bittime.it
dir_comm@bittime.it
Dubai Silicon Oasis – Office F 107/1, P.O. Box 341232 - Dubai
+971(0)43712928
bittime.ae
sales@bittime.ae
ComponentSource was established in 1995, to ensure Software Developers were supplied with the best software development products the world had to offer. Hitherto, inefficiencies imposed by the established, country-based, software distribution channels meant that only a small number of products made it to market. Consequently, ComponentSource pioneered the open market for reusable software components and tools, through innovative use of electronic software delivery (ESD). Today, ComponentSource offer the world's best collection of labor saving software through eCommerce Web Sites; carrying over 10,000 SKU's from 230+ Publishers. ComponentSource have offices in the USA, UK and Japan supporting over 100,000+ Customers, from 160 Countries.

A w a r d s
"Danysoft es el representante exclusivo de Embarcadero en la península ibérica, estando especializados en ayudar a la comunidad de Delphi y C++Builder en licencias, formación, libros y utilidades tan imprescindibles como Fast Reports"

A w a r d s

Contacts

Avda. de la industria 4, edif. 1, 3ª planta, Natea Business Park, 28108 Alcobendas, Madrid

+34-916-638683

danysoft.com

Contact


DATAVENIR undertakes to study and offer at any time solution that best suits your needs for your information system. (Business, Accounting, Management, Networking, Internet Technologies, Multimedia, Online Services, Training).
Contacts
119, rue Vi De Chenaz, 74380 BONNE
Tel. +33-0489-61-21-40 | Fax +33-0450-92-30-77

datavenir.com
info@datavenir.com
Founded in 1997, Devart now has 18 years of experience in developing database tools and native data access solutions for different database servers with headquarters situated in Czech Republic and research and development center - in Ukraine.

A w a r d s

Contacts

Na zertvach St., 2230/44 suite, Prague, Czech Republic, 18000

sales@devart.com

devart.com


192a Klochkovskaya str., Kharkov, Ukraine, 61145

sales@devart.com

devart.com






Uznávame princípy, ktoré sme si stanovili pri samotnom vzniku firmy. Nadobudnuté skúsenosti nám dávajú zdravé sebavedomie a rešpekt pred potrebami zákazníkov. Svojich klientov nikdy nezavádzame a vždy vytvárame len také riešenia, ktorým sami dôverujeme.
Contacts
+421-2-67 296 111
exe.sk


In addition to turn-key solutions, inteliscape provides custom project services - we have "the glove that fits your hand"! At inteliscape, customer satisfaction is driven by our people; people who understand e-business, people who think, people who do, people who get it. We have both undergone appropriate training and gained significance in delivering e-business solutions. All our services professionals are recognised for their excellence by IBM, Lotus, and Microsoft in all competencies we perform: Consultancy, Sales, Solution Architecture/Design, Implementation, Administration, Learning, and Support.
Contacts
22 Larnakos Avenue, 4th Floor, Aglantzia, Nicosia 2101, Cyprus
Tel. +357-22448500 | Fax +357-22448511

inteliscape.com
sales@inteliscape.com
A stable, hi-tech software solution: that is what Isah offers you. That is not just a promise. It is a guarantee. The manufacturing industry is our core market. With extensive industry experience dating back to 1987, we know precisely what is needed to optimise business management processes and attain better results.

A w a r d s

Contacts

Droogdokkeneiland 11, 5026 SP Tilburg

Tel. +31-88-4724-000 | Fax +31-88-4724-001


isah.com
itosac di Urbani Andrea è una ditta individuale avviata il 2 Aprile 2007 da Andrea Urbani, un perito informatico che dal 1998 a Marzo 2007 ha lavorato, per conto terzi, nell'ambito informatico svolgendo servizi di assistenza, studio, sviluppo e personalizzazione di software. itosac offre i propri servizi e prodotti in maniera chiara e trasparente sia a Clienti finali sia a ditte intermediarie. "itosac" significa ditta informatica un passo avanti. Se lavorerete con noi capirete il perché...

A w a r d s

Contacts

via Chiesa di Piana 65, 36078 Valdagno VI

Tel. +39-0445 446 737 | Fax +39-0445 95 00 75


itosac.it

info@itosac.it
A w a r d s

Contacts

Obvodova 740/14, CZ-40007 Usti nad Labem, Czech Republic

Tel. +420-47-5500610 | Fax +420-47-5511338


clexpert.cz

petr@zahradnik.cz


Die Prianto GmbH wurde 2009 von William Geens und Oliver Roth gegründet und gehört inzwischen zu den führenden, auf Software spezialisierten Distributoren Deutschlands. Seit 2011 ist Prianto auch in Großbritannien,Österreich und in der Schweiz vertreten, 2012 folgten die BeneLux-Staaten. Wir setzen auf absolute Fachhandelstreue und beliefern ausschließlich Wiederverkäufer im Channel (VARs, Systemhäuser, Integratoren, Fachhändler, Service-Provider, etc.). Unser Ziel ist es, langfristige, vertrauensvolle und erfolgreiche Geschäftsbeziehungen mit Fachhändlern und Systemhäusern einzugehen. Dafür bieten wir margenstarke und innovative Software-Lösungen an und garantieren schnelle und fundierte Leistungen bei der Beschaffung von Softwarelizenzen.
Contacts
Barthstraße 18, 80339 München
+49 89 416148 210
prianto.com

kontakt@prianto.com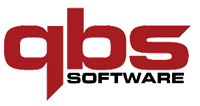 Established in 1987 to provide tools to the developer community, QBS Software has expanded to become a leading software supplier in Europe providing thousands of products to developers, designers, IT Managers, Network Administrators, DBAs and Corporate Buyers. Products range from IDEs to code tools, components to Installation tools as well as security, reporting, installation, web, database, help creation, system tools and application software. QBS has developed a keen expertise in product marketing and management alongside sophisticated in-house publishing and fulfilment. We have an extensive network of industry connections and commercial relationships with software publishers and vendors throughout the world, many of whom rely on QBS Software to build strong markets for them in the UK and Europe. QBS Software is an active participant in leading industry exhibitions, conferences and roadshows and works closely with various user groups.
Contacts
Tel. +44-020-8733-7101

qbssoftware.com
sales@qbssoftware.com
Contacts
Paseo Roma Fabra, 12, 08320 El Masnou – Barcelona
Tel. +34-93-306-34-47

ramblainf.com


A SoDiCe Kereskedelmi Kft. azzal a céllal jött létre, hogy közvetlenül a gyártóktól vásárolt szoftvereket kínáljon a magyar piac részére. Fő célunk, hogy a szoftver kiadókkal együttműködve részt vegyünk egy nemzetközi IT megoldásokat kínáló hálózat kiépítésében, kapcsolataik megerősítésében és a meglévő értékesítési csatornáikat kiegészítve hozzájáruljunk eredményeik növeléséhez. Kínálatunk az informatika különböző területein használatos szoftverek széles választékát tartalmazza: - Biztonsági/Security termékek - Network Management - Webdesign - Üzleti Megoldások - E-Learning - Tudományos szoftverek - Kommunikációs és Multimédiás termékek
Contacts
1143, Budapest, körút 83, Hungária
Tel. +36 1 881 6486
sodice.hu
info@sodice.hu


SoftiCo — это компания с многолетним успешным опытом в сфере дистрибуции программного обеспечения. Мы являемся одним из лидеров украинского рынка ПО и имеем широкую партнерскую сеть. Работая с более чем 2000 партнерами по всей Украине, мы предоставляем широкий выбор продуктов, квалифицированные консультации и эффективную логистику.
Contacts
Tel. +38 044 383-44-10

softico.com.ua
info@softico.com.ua


Wir vereinen die drei Hauptbereiche, Software, Skills und Technologies, in einem zentralen Knotenpunkt, um Ihnen optimale Lösungen für Ihre Projekte zur Verfügung zu stellen. Durch die Verknüpfung dieser drei Schwerpunkte können wir Ihnen maßgeschneiderte Angebote von der Entwicklung Ihrer Softwarekomponenten über geeignete Fachkräfte bis zu speziellen Datenbankservices machen.
Contacts
Nussdorfer Strasse 64, Top 3b, 1090 Wien
Tel. +43-1-7866496 | Fax +43-1-7866496-30
symbionis.at
office@symbionis.at
Nussdorfer Strasse 64, Top 3b, 1090 Wien
Tel. +43-1-7866496 | Fax +43-1-7866496-30
symbionis.at
office@symbionis.at
Nussdorfer Strasse 64, Top 3b, 1090 Wien
Tel. +43-1-7866496 | Fax +43-1-7866496-30
symbionis.at
office@symbionis.at
Westcom is an IT company established in 2000 specializes in publishing management software (accounting, production management and inventory, fixed assets, ...) and LIMS (Computerized Management Laboratory).

A w a r d s

Contacts

Tel. +33-2-97-88-07-44

westcom.fr

infos@westcom.fr


Wintech Italia is a training and consulting company specialized on Delphi, with the unique contribution of Delphi's "guru" Marco Cantù. We offer onsite and public training classes, consulting and development support, mentoring and code review. The company also resells in Italy the licences of Delphi and some third party components.
Contacts
Tel. +39-0523.1998395 | Fax +39-0523.014654

shop.wintech-italia.com
marco.cantu@wintech-italia.com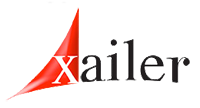 Xailer Inc. is one of the most important companies in the xBase world created almost 10 years ago. They have been active in the development of Harbour since its inception. Our flagship product, Xailer is a complete visual development environment for xBase using Harbour as its main compiler.
Contacts
+34 902 955 144
www.xailer.com
sales@xailer.com