Automate reports delivery from many databases (and even multiple at the same time!) to see what information does your data store and export it to over 30 different formats and receive them on schedule!
Use such databases as MS SQL, Oracle, PostgreSQL, MySQL, MongoDB, Firebird SQL, RavenDB, Couchbase, XML, JSON, CSV, SQLite, OLE DB, ODBC
Exports and delivery: PDF, PDF/A, PDF/X, RTF, Excel 2007, Excel 97, Word 2007, PowerPoint 2007, Open Office Calc, Open Office Writer, XML, XAML, HTML, MHT, BMP, PNG, GIF, JPEG, TIFF, EMF, SVG, CSV, DBF, Json, Text, ZPL, PPML, PostScript, XPS, LaTeX
Send to OneDrive, Dropbox, Google Drive, box, email, FTP or print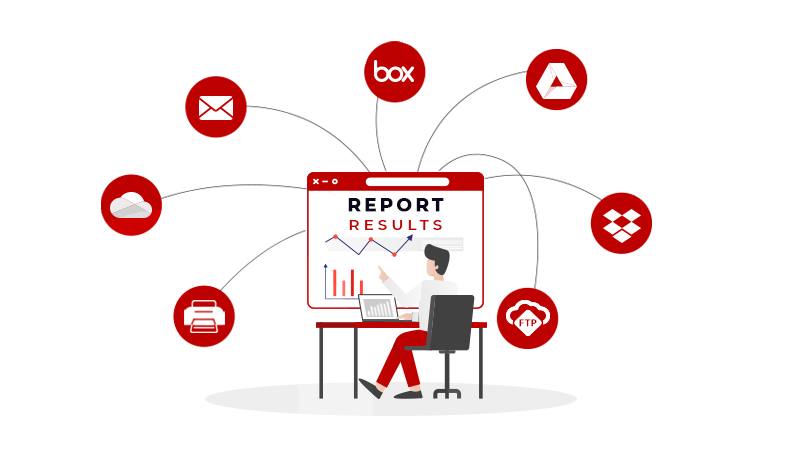 All-in one-application:
1. Report designer
Powerful visual designer for creating and modifying your reports
2. Builder
Console utility to automate report building and processing
3. Confugirator
GUI toolf for creating tasks for builder
4. Scheduler
Tools for running builder tasks on schedule
5. Viewer
Tool for viewing and printing prepared reports
All of that with common interface and report manager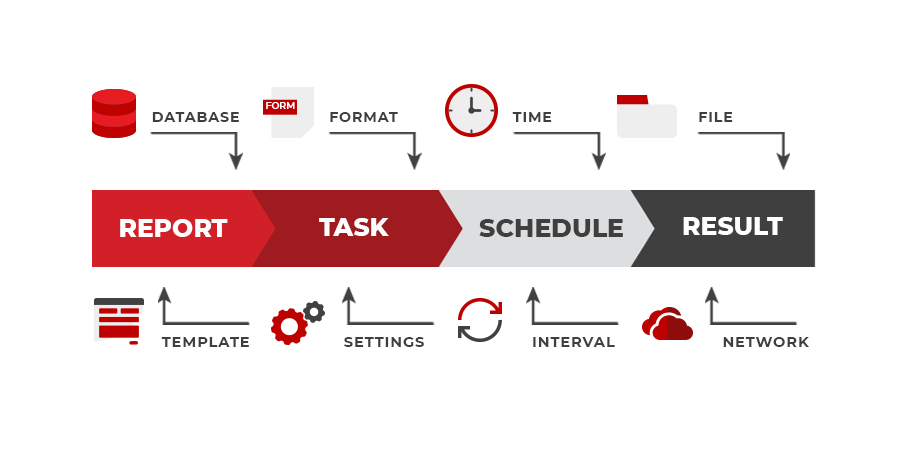 Visualize your data by using various objects as charts, barcodes, maps, text, matrix, gauges and many more.
Reasons for using FastReport for DBA as your reporting paltform:


Try the demo and see all the benefits yourself