After report preparation
Report Preview Window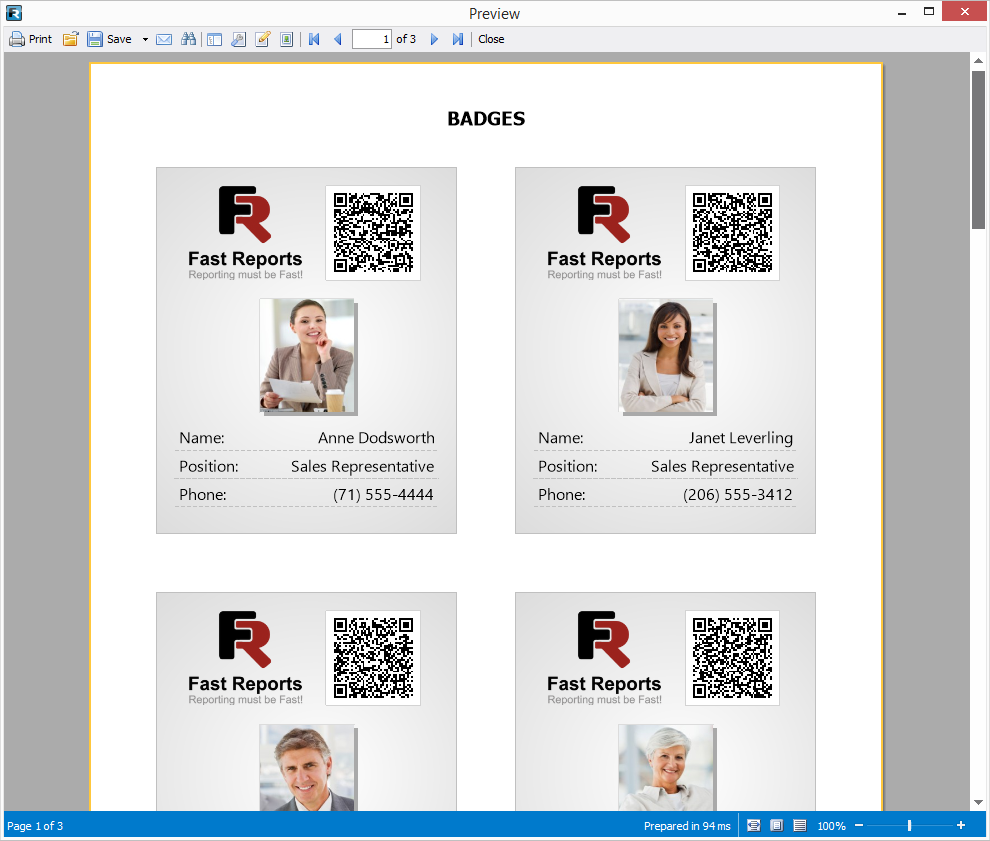 Ability to

search text

in the prepared report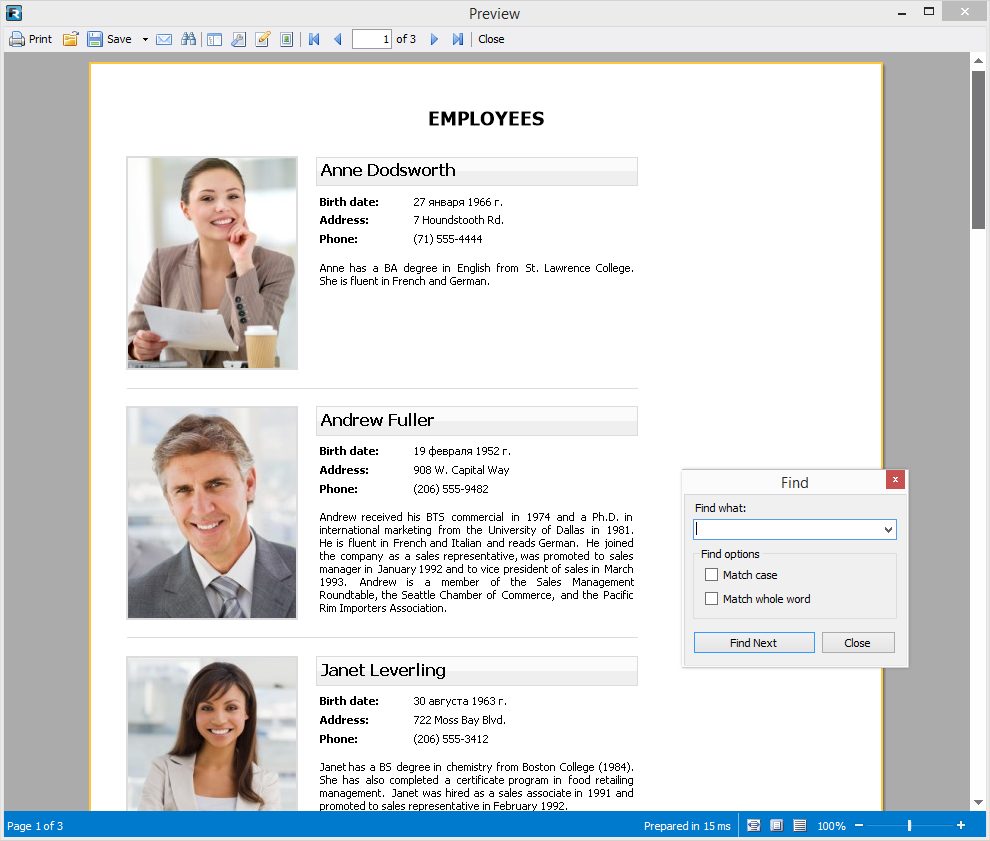 Ability to

modify

the prepared report pages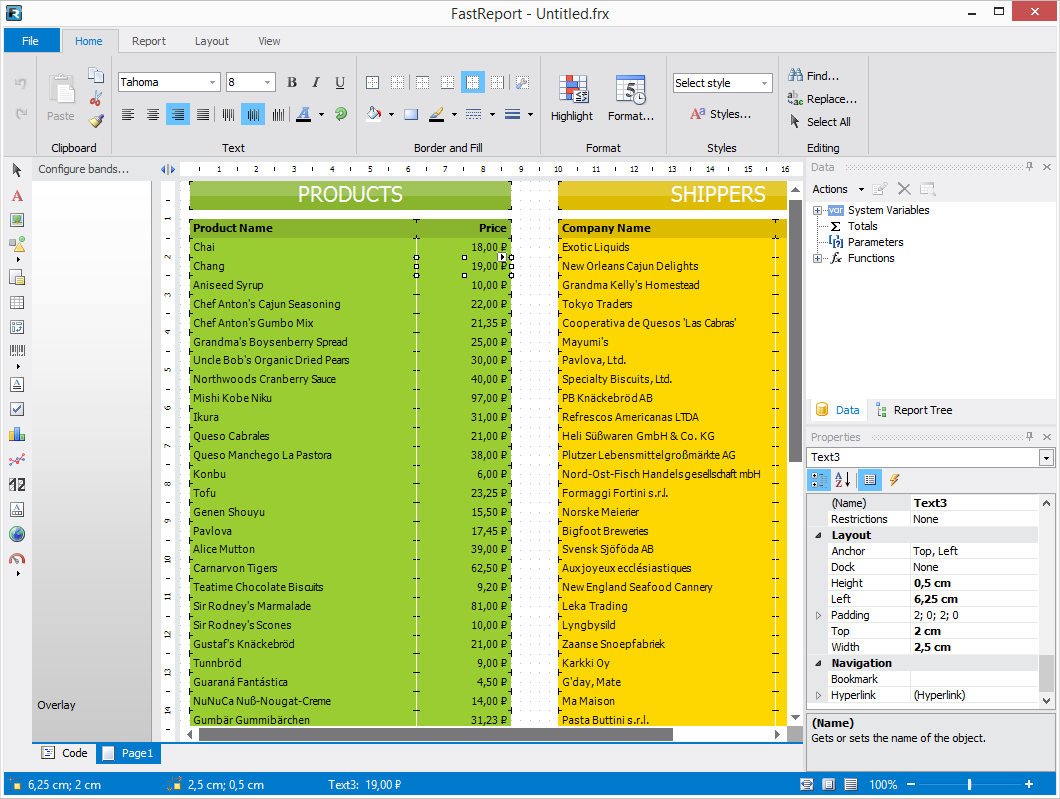 Navigation in the preview window. When you design a report, you can define elements that will form a

document outline

. The outline is displayed in the preview window. When you click an outline item the preview is scrolled to the specified item. You can also define active items that respond to mouse clicks. This can be used to navigate to another report element or to an external URL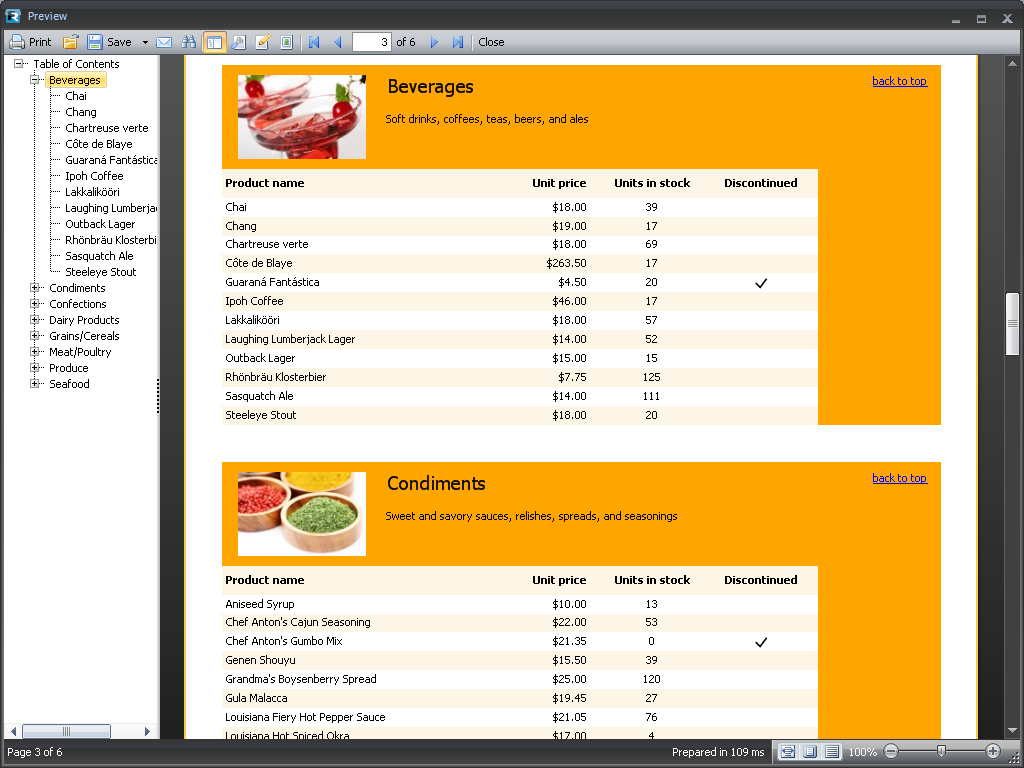 Interactive reports

. You can define an action that will be performed if a user clicks an object in the preview window. For example, you can build and show another report with detailed information about the item that was clicked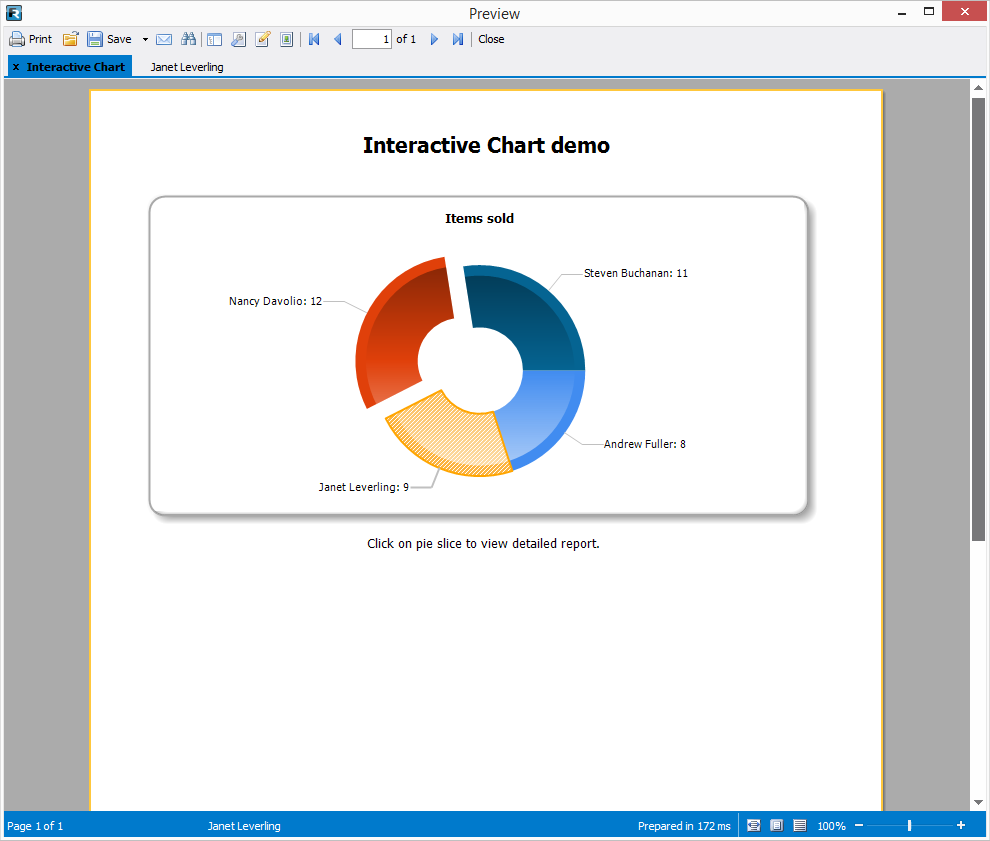 Advanced printing
Rich printing abilities: divide large pages into several smaller ones, print several small pages on one large one, print on a specified paper size using scaling. You need to print an A3 report on an A4 printer? It's not a problem anymore!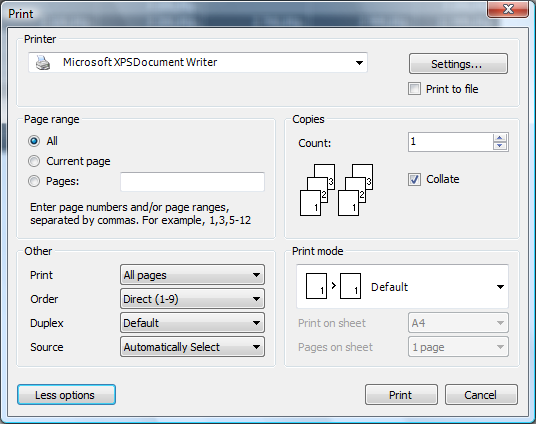 Add

watermarks

to your report with minimal effort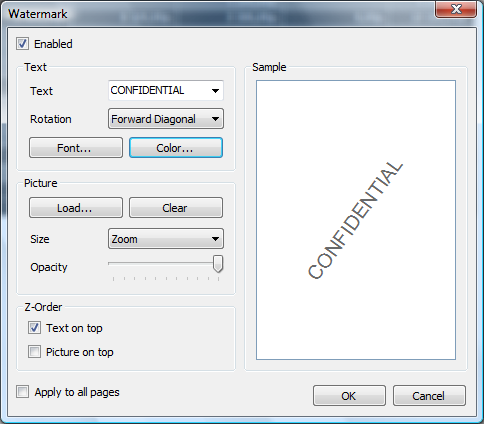 Export filters and delivery
Export filters allow you to export your reports to many supported formats with different parameters: PDF (compatible with PDF/A-2a, PDF/A-2b, PDF/A-3a, PDF/A-3b), Rich-Text, Excel (XLSX), Word (DOCX), Power Point, HTML, MHT, XPS, JPEG, BMP, TIFF, TXT, CSV, Open Document Format (

ODT

,

ODS

,

ODP

), XAML, Scalable Vector Graphics (

SVG

), DBF, PPML and so on.