All


Authsoft.net is a website of Juntiansoft. In Juntiansoft we provide high quality, hand-picked commercial software at reasonable price. We ourselves don't develop software or components, though our core members have more than 15 years experience averagely in software development and project management. We believe there is no need to reinvent the wheel. Juntiansoft has been chosen as featured partner by many manufacturers from all over the world.
Contacts
+86 18621993705
authsoft.net
info@authsoft.net

Huidu Technology was established in 2003, focusing on controls (components and middleware) industry and software industry development consulting, which is the largest control reseller and reusable technology consulting service provider. We have a wide range of partners all over the world, adding up to more than 200 partners including top control producers in the world. We are devoted to provide world-leading reusable technology and tools for software developer, medium-sized and big enterprises, universities and etc. aiming at promote the common development of state software industry in China.

A w a r d s

Contacts

Tel. 023-66090381


fastreportcn.com

sales@evget.com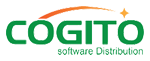 We corporate closely with over 2000 Reseller and we had established relationships with local retail outlets and online shops. We have over 40,000 users within mainland China, a large proportion of them are from government agencies, educational institutes and commercial departments. We have established business relationships with many of the world's top 500 enterprises, for instance: Motorala, Simens, Lucent-Alcate ,etc.
Contacts
Room 5003,Guang Yuan Da Sha, No.5 Guang Yuan Zha, Hai Dian District, Beijing China 100081
Tel. +86-010-68421378, 68421379 | Fax +86-010-68703469

cogitosoft.com
sales@cogitosoft.com


The the Beijing Kunlun Unicom Technology Development Co., Ltd. is a comprehensive enterprise operating direction to provide operation and maintenance services of IT products and professional. The company was founded in 1998 on the development of technology-based service to the community, "the general direction from its inception. The entire company set hardware products, software products, sales and service in one, continue to adhere to the introduction of foreign advanced products and technologies, providing IT solutions and technical support services for corporate clients.
Contacts
6/F, Tower A, Fenglin Xi'ao, Datun Road, Chaoyang District, Beijing 100101 P.R.
Tel. +86-10-64844488 ext. 221 | Fax +86-10-64844477 ext. 221

comlan.com
info@comlan.com


Delltone Corporation Sdn Bhd is a member company of SoftEAC Sdn Bhd established in 2005. The company is specialized in sales, marketing and implementing the full range of software solutions for SoftEAC Sdn Bhd. Apart being playing the role of key partner to SoftEAC, Delltone Corporation Sdn Bhd is also an authorized reseller for FastReport in the Asia region and a registered PSMB Training Provider (Class-B)
Contacts
Room 403, 99 Ren-Ai Road, Suzhou Industrial Park, Suzhou 215123, JiangSu, China
+86-180-1310-2595, +86-512-6289-2595 | Fax. +86 512 6289 2595
cherry.yin@softeac.com


HuZhou HongDi science & technology development co.,ltd., located in HuZhou, Zhejiang, China, specializes in selling and supporting expert programming components. we have selled our graphical components in global countries, and take a good effect to developers. Established in 2001 , provide components and software tools to the developer community, CookCode has expanded to become a leading of components supplier in China, USA, Europe, and provide thousands of components to developers, designers, IT Managers, Network Administrators, DBAs and Corporate Buyers.
Contacts
Room 1113 Building B JinMao Square No.251 QiLiTing Road HuZhou, Zhejiang 313000
Tel. +86 572 2607144 | Mobile +86 (0) 13511221372
cookcode.net
sales@cookcode.com


Bright soft Electronics Co., Ltd. is a professional genuine software agents, Software Sales Division is the size of the east and central China to teach an oriented enterprises and software vendors from the foreground to the background, has become the Borland, Sybase, Microsoft, Oracle, NAT, the CA, PANDA, Symantec, Adobe, AutoDesk, and IBM, from Dell, HP and other companies of the core distributors and partners, provide installation, commissioning and technical support and after-sales service.
Contacts
Tel. +86-136-1168-3 626 | Fax +86-021-62038 072

liangruan.com
fei.xia@liangruan.com
LOGON International Limited has created this privacy statement in order to demonstrate our firm commitment to privacy. The following discloses our information gathering and dissemination practices for this website: LOGON Software Services. LOGON's WEB Site is an extension of its customer service and technical support organizations. Through this WEB site, we strive to provide information on our products and services to valuable customers like yourself. Through this WEB site you are able to request evaluation software, software catalogs, subscription to TechNews, a weekly technical newsletter and enjoy prompt technical support assistance. In order for us to offer you these services, we require that you offer us contact information like your name, telephone, email address. In order that we understand your technical environment and your requirements, we also require that you mention information like development tools used, operating systems being managed, nature of applications being built or managed and your functional role in IT. With this information, we deliver customised information on products, technical tips, suggestions, etc..

A w a r d s

Contacts

No 2-8 Airport Road, Guangzhou, Guangdong, China

Tel. +852-25128491

logon-int.com

sales@logon-int.com


Mingjia Tech is a leading reseller in china,which is top agent of many famous international software firms in China, such as Microsoft,IBM, Intel, symantec,Oracle, Redhat,Norton,Mcafee,kaspersky. Mingjia Tech is an independent Distributor of Software Applications for Scientific, Engineering, Chemistry, CAD, Programming Tools and Internet Components,which are reselling a range of over 1000+ Software Titles,we serves Govt, Corporate and Education Users in most parts of china. We strive to continue to deliver timely Physical Shipments(Box Products) and ESD (download version) to our customer.
Contacts
Tel. +86-21-61075365-9039 | Fax +86-21-61079707

mingjiatech.com
sales@mingjiatech.com
Software reusability is one of the key factors in the development of the software industry. To achieve the software " industrialized "and " software component " is the foundation for achieving this goal. Therefore, our long-term commitment to excellent control products at home and abroad to introduce the software development process, China's major software development companyto help improve the development efficiency and shorten the development cycle of the software product, to reduce the risk of the development of software projects, thereby enhancing software products in the market competitiveness.

A w a r d s

Contacts

Yanghe Road, Jiangbei District, Chongqing, the 2nd international Tongchuang the 3rd Room 1904

Tel. 023 -67870900


componentcn.com

sales@componentcn.com
Qast Software Group is one of the largest software distribution companies in China. Our goals are to continuously bring global software and technologies to the growing Chinese market.

A w a r d s

Contacts

RM 3705, BM Business Center, No.100 Yutong Road, Shanghai, 200070, China

Tel:+86-21-5240-0198 | Fax: +86-21-6211-9020

www.qast.com

info@qast.com





Quweishi Software is a professional software service vendor. We focus on providing development solution ,tools, on-site service for help , training and outsourcing. We work with many components and tools software company all over the world and provide technical support for their local customers.
Contacts
Room 1222, No.580, West Nanjing Rd., Shanghai, 200041
021 - 3211 0920
commuch.com
sales@commuch.com


China Soft was founded in 2003, is positioned as a superior IT "one-stop" supplier and professional services, is committed to providing customers with comprehensive international leading IT applications and solutions: network security, backup storage, engineering design management , electronic design, graphic design, media and entertainment, animation, and various application development tools, middleware, database, business intelligence, CRM, ERP, PDM, PLM, office automation, electronic commerce, information management systems, information security solutions, etc.
Contacts
Shenzhen Nanshan High-tech Zone 10 South Road, Shenzhen Academy of Aerospace Technology 209-210, Block D
0755 -26-996-899
sz168.com.cn
sales@sz168.com.cn



The world the whole software is one with high visibility in the world of legitimate software service provider, was founded in 1987, is headquartered in California, USA, serves customers in over 170 countries around the world. For decades, the World full software and actively expand the global market, business model and core technology, and gradually copied to China, Japan and other regions.
Contacts
No. 39 East Fourth Ring Road, Chaoyang District, Beijing, China Industry International Centre, Block B, Room 711, Zip Code: 100 025
Tel. 01084492844

xlsoft.com.cn
sales@xlsoft.com.cn