All
Qun Yu Co., Ltd. (AccessSoft) positioning of the "Your Brilliant Solutions Provider", software integration services to provide customers with professional information, and for many of the world's leading software partners in Taiwan, the Taiwan user has a faster, more professional, more The regional software services.

A w a r d s

Contacts

3F.-5, No.86, Sec. 1, Zhongxiao E. Rd., Zhongzheng Dist., Taipei City 100,

Tel. +886-2-23560269 | Fax +886-2-23956826


accesssoft.com.tw

rachelwu@accesssoft.com.tw | elsalin@accesssoft.com.tw
AG-TECH is a company with over 25 years of experience in localizing, selling and importing packaged software into the Japanese market. We are the exclusive distributors in Japan for a fully localized into Japanese version of the FastReports.NET product range ( and later this year we also plan to offer a fully localized Japanese version of the VCL Fast Reports product line ). As well as the fully localized product, with full Japanese language manuals, we have an experienced team of local support and sales engineers, able to offer Japanese report developers and standalone report users a fully featured complete reporting solution. For full details, please refer to our Japanese language Fast Reports home page at: agtech.co.jp

A w a r d s

Contacts

Head Office, Shoei Kandabashi Bldg.3F, 1-21-1 Kanda Nishikicho, Chiyoda-Ku, Tokyo, 101-0054 Japan

Tel. +81-3-3293-5300 | Fax +81-3-3293-5270


agtech.co.jp

info@agtech.co.jp


Since the year of 1995, our company has been serving with integrated/modular software programs as a reliable provider for production sector with the help of operational business experienced personnel. It is only possible to provide right and on-time service to customers during changing competition conditions is to monitor / control production and stock, and to establish cost-benefit balance by using computer aided technology and services. Also used technology should be ready for development depending on changing necessities, and be modular based, has integrated parts. The major factors that are keys to be successful company; continuous cooperation with customers, support after selling, and improving our products as all we mentioned above. Thus we would like you as precious companies dealing with production to know that we are ready to create every production management systems, data collection projects, product pursuing and cost analyzing systems, and also ready to serve continuously and free of problems.
Contacts
Kazımiye Mahallesi Aşık Veysel Sokak Çamlık Sitesi B-Blok No.:10 Daire:14 P.K.59860 ÇORLU, TEKİRDAĞ
+90-282-653-13-89
akdata.com
info@akdata.com



Authsoft.net is a website of Juntiansoft. In Juntiansoft we provide high quality, hand-picked commercial software at reasonable price. We ourselves don't develop software or components, though our core members have more than 15 years experience averagely in software development and project management. We believe there is no need to reinvent the wheel. Juntiansoft has been chosen as featured partner by many manufacturers from all over the world.
Contacts
+86 18621993705
authsoft.net
info@authsoft.net



Bit Time Software è una dinamica IT company che opera nel panorama italiano ed europeo dell'information technology dal 2002. Nata come software house focalizzata sulla fornitura di soluzioni informatiche per la gestione delle attività aziendali, la società ha progressivamente esteso e ampliato le sue competenze, abbracciando l'area della consulenza e della formazione IT.
Contacts
Via di Prataporci ,185 - 00132 Roma | Via C. Menotti 2/A, 20129 Milano
06 20763518 | 02 87399401
bittime.it
dir_comm@bittime.it
Dubai Silicon Oasis – Office F 107/1, P.O. Box 341232 - Dubai
+971(0)43712928
bittime.ae
sales@bittime.ae
BTG (Bilgi ve Teknoloji Grubu Ltd.), yazılım geliştirme süreçleri ve test aşamalarında Türkiye çapında çeşitli büyük kurumsal projelerde danışmanlık, eğitim ve destek hizmetleri veren uzman bir kadroya sahiptir.

A w a r d s

Contacts

Ankara: Bilkent 5.Cadde No:4 Ofis:9, 06533 Bilkent. İstanbul: Büyükdere Cad. No:185 Kanyon Ofis Binası K:6, 34394 Levent

Tel. +90+212-319-7722

btgrubu.com

cozum@btgrubu.com


Cheer Chain Enterprise (CCE) is a leading technology company based in Taiwan.We use our vast experience to provide a wide range of software, consulting and training services to organizations looking for solutions to qualitative research ,mixed methods research,eLearning, scientific publishing and statistical analysis challenges.
Contacts
+886 4 2386 3559
cheerchain.com.tw
info@cheerchain.com.tw
Huidu Technology was established in 2003, focusing on controls (components and middleware) industry and software industry development consulting, which is the largest control reseller and reusable technology consulting service provider. We have a wide range of partners all over the world, adding up to more than 200 partners including top control producers in the world. We are devoted to provide world-leading reusable technology and tools for software developer, medium-sized and big enterprises, universities and etc. aiming at promote the common development of state software industry in China.

A w a r d s

Contacts

Tel. 023-66090381


fastreportcn.com

sales@evget.com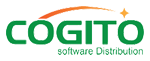 We corporate closely with over 2000 Reseller and we had established relationships with local retail outlets and online shops. We have over 40,000 users within mainland China, a large proportion of them are from government agencies, educational institutes and commercial departments. We have established business relationships with many of the world's top 500 enterprises, for instance: Motorala, Simens, Lucent-Alcate ,etc.
Contacts
Room 5003,Guang Yuan Da Sha, No.5 Guang Yuan Zha, Hai Dian District, Beijing China 100081
Tel. +86-010-68421378, 68421379 | Fax +86-010-68703469

cogitosoft.com
sales@cogitosoft.com


The the Beijing Kunlun Unicom Technology Development Co., Ltd. is a comprehensive enterprise operating direction to provide operation and maintenance services of IT products and professional. The company was founded in 1998 on the development of technology-based service to the community, "the general direction from its inception. The entire company set hardware products, software products, sales and service in one, continue to adhere to the introduction of foreign advanced products and technologies, providing IT solutions and technical support services for corporate clients.
Contacts
6/F, Tower A, Fenglin Xi'ao, Datun Road, Chaoyang District, Beijing 100101 P.R.
Tel. +86-10-64844488 ext. 221 | Fax +86-10-64844477 ext. 221

comlan.com
info@comlan.com
ComponentSource was established in 1995, to ensure Software Developers were supplied with the best software development products the world had to offer. Hitherto, inefficiencies imposed by the established, country-based, software distribution channels meant that only a small number of products made it to market. Consequently, ComponentSource pioneered the open market for reusable software components and tools, through innovative use of electronic software delivery (ESD). Today, ComponentSource offer the world's best collection of labor saving software through eCommerce Web Sites; carrying over 10,000 SKU's from 230+ Publishers. ComponentSource have offices in the USA, UK and Japan supporting over 100,000+ Customers, from 160 Countries.

A w a r d s


Delltone Corporation Sdn Bhd is a member company of SoftEAC Sdn Bhd established in 2005. The company is specialized in sales, marketing and implementing the full range of software solutions for SoftEAC Sdn Bhd. Apart being playing the role of key partner to SoftEAC, Delltone Corporation Sdn Bhd is also an authorized reseller for FastReport in the Asia region and a registered PSMB Training Provider (Class-B)
Contacts
Jalan Susur Perdana Tengah,83000 Batu Pahat,Johor,Malaysia 122A
Tel. +6-07-432-2595 | Fax +6-07-432-7549

delltone.net
info@delltone.net
Room 403, 99 Ren-Ai Road, Suzhou Industrial Park, Suzhou 215123, JiangSu, China
+86-180-1310-2595, +86-512-6289-2595 | Fax. +86 512 6289 2595
cherry.yin@softeac.com


Invite Course to Web Learning & Training on Internet.
Contacts
24/128 Soi 21 Yak 3, Chom Phon, Chatuchak, Bangkok 10900
Tel. +66-02-5125933

ebizinet.com
info@ebizinet.com
Contacts
İSTANBUL
Rasimpaşa Mahallesi Tayyareci Sami Sokak Demirli İşhanı No:18 Kat:2
34716 Kadıköy İstanbul
+90 216 577 64 71
www.elmer.com.tr
ANKARA
Kabil Cad. 1335. Sokak No:10/2 06450 Öveçler, Ankara
+90 312 478 42 78
www.elmer.com.tr



HuZhou HongDi science & technology development co.,ltd., located in HuZhou, Zhejiang, China, specializes in selling and supporting expert programming components. we have selled our graphical components in global countries, and take a good effect to developers. Established in 2001 , provide components and software tools to the developer community, CookCode has expanded to become a leading of components supplier in China, USA, Europe, and provide thousands of components to developers, designers, IT Managers, Network Administrators, DBAs and Corporate Buyers.
Contacts
Room 1113 Building B JinMao Square No.251 QiLiTing Road HuZhou, Zhejiang 313000
Tel. +86 572 2607144 | Mobile +86 (0) 13511221372
cookcode.net
sales@cookcode.com
1995 inchael goal is to computer and Internet users to offer the best experience and satisfaction . Customers a variety of products based on the technology accumulated over 10 years in software solutions, ranging from the client to the server until you are offered to Recognized in the development of a Web system used worldwide by End to End testing and performance monitoring solutions and management solutions to our customers can offer. In the development of VoIP and IMS products, network services, such as installation to provide a solution that can verify the quality and performance during the whole life cycle of up to. Web, VoIP, NGN, and IMS based on numerous tests and has the expertise and knowledge gained from experience in inchael base the quality of service in real-time visualization by showing a variety of monitoring solutions. Accumulated technology and experience a wide variety of state-of-the-art techniques provides consulting and tuning services. inchael base and OneSight 's easier and safer position in the web system management plan have been provided for users and administrators Korea empirically Riggs and merger integration decisions by truly comprehensive solutions company that provides VoIP, Enterprise & Contact Center solutions, as well as the process of expansion and diversification of business and one more step to leap to.

A w a r d s

Contacts

Yongsan-gu, Seoul, Yongsan-dong 5-Yongsan Park Tower 103 No. 1503

Tel. +82-02-589-2900 | Fax +82-02-548-1123


ibmart.co.kr

tkim@inchalbase.com


Intcom Systems Pvt. Ltd., incorporated in 1994, caters to all aspects of Software Products / licenses procurement. With domain knowledge in software licensing models and years of experience reselling software products from worlds foremost software publishers, we provide purchase option that assist you get a properly licensed and most economic software deal. Our services division caters to Infrastructure solutions like, Network & E-mail Security, Print management, Online meeting solutions & Infrastructure solution. Intcom Systems Pvt. Ltd. is managed by Mahendra Patil and a team of professionals. With a focus on serving the Software Development, Corporate Houses & SME Small & Medium Enterprise in INDIA, We have tied up at various levels with software publishers worldwide to provide Indian developers with cutting edge tools to assist them through various stages of software development process.
Contacts
Office No 20, Rajasthan technical Centre, Grd Floor, Patanwala Estate, Near Shre, Ghatkopar West, Mumbai, MH 400086, India
Tel. +91-022-41117777

intcomsystems.com
sales@intcomsystems.com


Bright soft Electronics Co., Ltd. is a professional genuine software agents, Software Sales Division is the size of the east and central China to teach an oriented enterprises and software vendors from the foreground to the background, has become the Borland, Sybase, Microsoft, Oracle, NAT, the CA, PANDA, Symantec, Adobe, AutoDesk, and IBM, from Dell, HP and other companies of the core distributors and partners, provide installation, commissioning and technical support and after-sales service.
Contacts
Tel. +86-136-1168-3 626 | Fax +86-021-62038 072

liangruan.com
fei.xia@liangruan.com
Founded in 2007, Linksoft is a professional distributor and reseller in Taiwan and China. As a professional software provider, Linksoft cooperates with global outstanding IT industries, reselling thousands of software includes Statistical Analysis, Development Program, Database Management, Network Security, Design and Edit software. Linksoft cultivates its mature service along Commercial, Government, Academic and Home users, with more than 500,000 customers in Asia. Working for customer-oriented, Linksoft provides in time product information and decent first-line support to overcome the difficulties caused by long distance and different time zones.

A w a r d s

Contacts

6th Floor, New Taipei City and District No. 351, Sec 10

Tel. +886-2-2221-2155 | Fax +886-2-2221-9008


linksoft.com.tw

anna@linksoft.com.tw


LOGIN INFOTECH PVT LTD was incorporated in the year 1996 by a group of professionals with more than a decade of experience in the IT industry. Login started its business as a reseller company for Software and Hardware products and in a short span of time Login was recognized as one of the leading Value Added Partners for Microsoft. Login was also appointed as Partners for leading MNC brands like HP, COMPAQ, IBM, ACER and Wipro among Indian brands. Today with a turnover of over $8 million, Login is one of the preferred vendors for leading Corporate, Government and Banks & PSU's across the country. Login will be accredited with ISO 9002 Certification shortly.
Contacts
#63, 1st Main Road, Seshadripuram, Bangalore - 560 020 Karnataka
+91-80-23349809 | 23563500-02
login2it.com
sanjay@login2it.com

LOGON International Limited has created this privacy statement in order to demonstrate our firm commitment to privacy. The following discloses our information gathering and dissemination practices for this website: LOGON Software Services. LOGON's WEB Site is an extension of its customer service and technical support organizations. Through this WEB site, we strive to provide information on our products and services to valuable customers like yourself. Through this WEB site you are able to request evaluation software, software catalogs, subscription to TechNews, a weekly technical newsletter and enjoy prompt technical support assistance. In order for us to offer you these services, we require that you offer us contact information like your name, telephone, email address. In order that we understand your technical environment and your requirements, we also require that you mention information like development tools used, operating systems being managed, nature of applications being built or managed and your functional role in IT. With this information, we deliver customised information on products, technical tips, suggestions, etc..

A w a r d s


Mingjia Tech is a leading reseller in china,which is top agent of many famous international software firms in China, such as Microsoft,IBM, Intel, symantec,Oracle, Redhat,Norton,Mcafee,kaspersky. Mingjia Tech is an independent Distributor of Software Applications for Scientific, Engineering, Chemistry, CAD, Programming Tools and Internet Components,which are reselling a range of over 1000+ Software Titles,we serves Govt, Corporate and Education Users in most parts of china. We strive to continue to deliver timely Physical Shipments(Box Products) and ESD (download version) to our customer.
Contacts
Tel. +86-21-61075365-9039 | Fax +86-21-61079707

mingjiatech.com
sales@mingjiatech.com

We provide a wide range of IT solutions and services; Hardware & System software Infrastructure, System Integration, Structured Cabling, LAN/WAN Design and Implementation, Financial Management System, Business Intelligence, Software Licensing, Outsourcing, Maintenance, Training, Consultingand Custom Application Development. In June 1996, PT. Mitrasoft Infonet was formed to focus on software's business. Mitrasoft's main business includes providing Software Licensing, System Integration Services, Outsourcing, Maintenance, Training, Business Solutions and custom application development. It is noteworthy that one thing about our companies that have not changed over the years is our vision of providing the best products and the best solutions for our customers and today our companies continue to serve our customers even better.
Contacts
Kompleks Roxy Mas Blok E-2 No. 3 Jl. K.H. Hasyim Ashari No. 125-B Jakarta 10150
Tel. +62-21-632-6533 | Fax +62-21-632-6364

mitrasoft.co.id
info@mitrasoft.co.id
Software reusability is one of the key factors in the development of the software industry. To achieve the software " industrialized "and " software component " is the foundation for achieving this goal. Therefore, our long-term commitment to excellent control products at home and abroad to introduce the software development process, China's major software development companyto help improve the development efficiency and shorten the development cycle of the software product, to reduce the risk of the development of software projects, thereby enhancing software products in the market competitiveness.

A w a r d s

Contacts

Yanghe Road, Jiangbei District, Chongqing, the 2nd international Tongchuang the 3rd Room 1904

Tel. 023 -67870900


componentcn.com

sales@componentcn.com
Qast Software Group is one of the largest software distribution companies in China. Our goals are to continuously bring global software and technologies to the growing Chinese market.

A w a r d s

Contacts

RM 3705, BM Business Center, No.100 Yutong Road, Shanghai, 200070, China

Tel:+86-21-5240-0198 | Fax: +86-21-6211-9020

www.qast.com

info@qast.com




Tel. +852-35204200

www.qast.com

hk@qast.com

Tel. +65- 62214010

www.qast.com

sales@qast.com.sg


Quweishi Software is a professional software service vendor. We focus on providing development solution ,tools, on-site service for help , training and outsourcing. We work with many components and tools software company all over the world and provide technical support for their local customers.
Contacts
Room 1222, No.580, West Nanjing Rd., Shanghai, 200041
021 - 3211 0920
commuch.com
sales@commuch.com


China Soft was founded in 2003, is positioned as a superior IT "one-stop" supplier and professional services, is committed to providing customers with comprehensive international leading IT applications and solutions: network security, backup storage, engineering design management , electronic design, graphic design, media and entertainment, animation, and various application development tools, middleware, database, business intelligence, CRM, ERP, PDM, PLM, office automation, electronic commerce, information management systems, information security solutions, etc.
Contacts
Shenzhen Nanshan High-tech Zone 10 South Road, Shenzhen Academy of Aerospace Technology 209-210, Block D
0755 -26-996-899
sz168.com.cn
sales@sz168.com.cn



PT Digital Asia Utama/Software-Asli.com is an Indonesian leading Distributor and Master Dealer of Original Software. List of Top Brands carried includes Microsoft, Adobe, Corel, Autodesk, Symantec, Kaspersky, McAfee, AVG, Bit Defender, Norman, Zone Alarm, Eset, ACDSee, NetOp, Farstone, Oracle, SPSS, Redhat, MYOB, ESRI, Business Objects, Borland, MapInfo, IBM, Magix, UltraEdit, Techsmith, and many more. PT Digital Asia Utama is Private Owned Limited Liability company, located at Mangga Dua Jakarta, Indonesia, where the central of Computer Business located. The company was founded at 2003. After years of efforts, we have developed reputation, trust and confidence among our customers and partners. During the years, we continue to expand and grow. PT Digital Asia Utama have been working with more than 300 Reseller, Retail shops, and Online shops across Indonesia, Which is considered as one of the Biggest, most complete and most active Software Distribution channel in Indonesia.
Contacts
Harco Mas Mangga Dua, Lantai Dasar No 89 (Dekat Lift) Jakarta Pusat 10739
Tel. +91-021- 6230 1345 | Fax +91-021-6230 4562

softwareasli.com
info@softwareasli.com


The world the whole software is one with high visibility in the world of legitimate software service provider, was founded in 1987, is headquartered in California, USA, serves customers in over 170 countries around the world. For decades, the World full software and actively expand the global market, business model and core technology, and gradually copied to China, Japan and other regions.
Contacts
No. 39 East Fourth Ring Road, Chaoyang District, Beijing, China Industry International Centre, Block B, Room 711, Zip Code: 100 025
Tel. 01084492844

xlsoft.com.cn
sales@xlsoft.com.cn